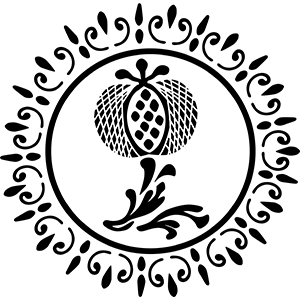 Fundación Histórica Neogranadina
Colombian tax reg. no. 900.861.407
www.neogranadina.org
About Neogranadina
Fundación Histórica Neogranadina is a non-profit foundation registered and constituted in the Republic of Colombia. Its main objective is to employ new technologies to protect, rescue, and promote Colombia's historical manuscripts and early printed books, but it is also concerned with helping other academic institutions and researchers in Colombia to explore the possibilities of these technologies.
What we do
Neogranadina is currently focused on the digitization of historical manuscripts and early printed books held in private archives and non-state institutions across Colombia, and on developing platforms to put this material at the disposal of researchers, students, and the broader public around the world.
Our team
Juan Fernando Cobo Betancourt
| | |
| --- | --- |
| | Juan is assistant professor of Latin American History at the University of California Santa Barbara. He is an historian of early-modern Latin America, with a B.A., M.Phil. and Ph.D. from the University of Cambridge. His research focuses on questions of religion, colonialism, race, and language in the New Kingdom of Granada, in an effort to refocus the study of these questions in a broader, global context. His experiences working in different archives, libraries, and institutions around Colombia motivated him to help them preserve their holdings and make them available to everyone. Personal website. |
Santiago Muñoz Arbeláez
| | |
| --- | --- |
| | Santiago is assistant professor of history in the Universidad de los Andes (Bogotá). He holds an undergraduate and masters degree in History from the Universidad de los Andes (Bogotá) and a PhD in History from Yale University. He is interested in learning about the interaction between European empires and indigenous groups in Latin America, and his research seeks to understand the dynamics of power between the indigenous population of northern South America and the early Spanish Empire. He is also fascinated by the history of maps and efforts to produce knowledge about nature in the New World.Personal website. |
Natalie Cobo
| | |
| --- | --- |
| | Natalie is DPhil student at the University of Oxford, working on the influence of classical knowledge and ethnographies on the Jesuit missions in the Philippines in the early modern period. She has a B.A. and an M.Phil. in Classics from the University of Cambridge. At the same time, she is translating Juan de Solórzano y Pereira's _De Gubernatione_ from Latin into English and Spanish, as part of the _Translating Solórzano_ project of the Max Planck Institute for European Legal History, Frankfurt am Main. Página personal |
Andreína Soto Segura
| | |
| --- | --- |
| | Andreína is a PhD student at the University of California, Santa Barbara, where she is analysing Black and _pardo_ confraternities in the Province of Venezuela in order to understand local religion, funerary practices, and material culture in the colonial period. Andreína received an undergraduate degree in anthropology in the Universidad de Central de Venezuela and completed an MA in the History of the Atlantic World at Villanova University. In addition to her research on the colonial period, Andreína is specialising in public history and the use of of digital tools for the preservation, analysis, and diffusion of historical materials. |
Digitization team
Raúl Fernando Arroyave Cerón
| | |
| --- | --- |
| | Raúl is in charge of Neogranadina's projects to digitize historical materials at the Centro de Estudios Históricos "José María Arboleda Llorente" in Popayán: the Archivo Central del Cauca and the Biblioteca del Colegio de Misiones. Raúl trained as a business administrator and has over 10 years' experience in the management and conservation of the historical documentation held in the Centro's collections. Before working on digitization, Raúl was in charge of the project to microfilm the archive's holdings as part of a partnership with the Colombian National Archives. |
Former members and collaborators
We have been very fortunate to work with a number of people who have contributed their time, effort, and knowledge to the development of our projects and the pursuit of our objectives, whether as members of the foundation, employees, student interns, or associated researchers. You can see more information about them here.
Nuestros aliados
Trabajamos con el apoyo de las siguientes instituciones: